Bio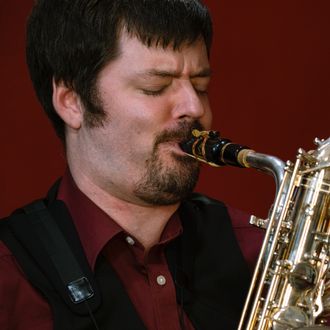 David Larsen
Saxophone - Composer - Educator
David Larsen is the director of instrumental studies at Spokane Falls Community College. He holds a PhD from Washington State University and degrees from Pacific University, University of Oregon, and Western Oregon University. David has been a presenter/performer for the Jazz Education Network, North American Saxophone Alliance, and several other conferences and festivals.
David is an active adjudicator and works with various festivals around the US.
David has performed with a variety of artists including Ken Peplowski, Francisco Torres, Dave Glenn, Ron Vincent, Bill Mays, Dean Johnson, and the internationally acclaimed jazz vocalist, Halie Loren.
David's release, The Mulligan Chronicles (2021), is an homage of Gerry Mulligan and has received international radio play and rave reviews. Recently, David appeared on the Origin Records release New Normal (2021) by Greg Yasinitsky and was featured on the award-winning Halie Loren album Butterfly Blue (2015). Larsen's previous releases include Borrowed Time (2018), One of a Kind (2016), and Night Shift (2016).
David is an active composer. His published works cover a wide variety of styles and genres. His compositions have won numerous awards including JW Peppers Editor's Choice for 2018, 2019, 2020, and 2021. His music has been performed and recorded by a wide variety of groups around the U.S. and abroad.
His compositions and arrangements have been played by Washington State University, University of Oregon, and others around the country.